Welcome to the Book Nook
Jul 7, 2022
Resources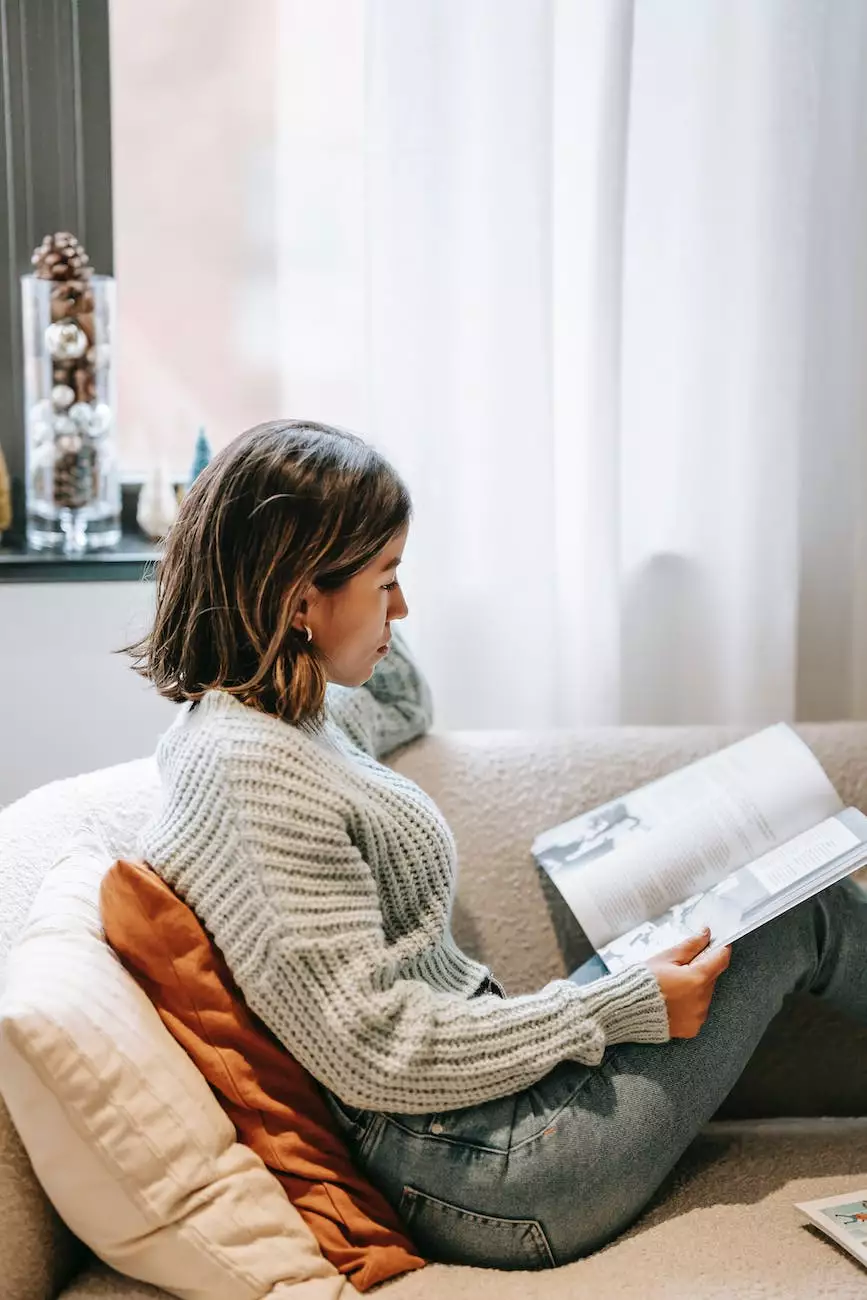 Explore the World of Faith and Beliefs
Welcome to the Book Nook, the online destination where you can embark on a spiritual journey through the power of words. As a devoted member of the Virtual Home Church community, we believe in the importance of knowledge and understanding when it comes to matters of faith and beliefs. That is why we have curated an exceptional collection of books, carefully selected to ignite conversations, deepen understanding, and spark inspiration.
An Extensive Collection of Faith-Based Books
Within our digital shelves, you will find an extensive collection of faith-based books covering a wide range of topics. Whether you are searching for guidance in your personal spiritual growth, exploring theological discussions, or seeking inspiration to strengthen your connection with a higher power, the Book Nook has something for you.
Our team of passionate curators has scoured the literary world, handpicking books that provide unique perspectives, profound insights, and thought-provoking content. From ancient scriptures to modern interpretations, our collection encompasses diverse voices and perspectives, ensuring that you will find a book that resonates with your spiritual journey.
Enrich Your Spiritual Journey with Inspiring Reads
At the Book Nook, we understand that every spiritual journey is unique. That is why we have categorized our collection into various themes, allowing you to explore the areas that align with your interests and needs. Delve into topics such as:
Prayer and Meditation: Find peace and tranquility through books that guide you in developing a deeper connection with your inner self and the divine.
Religious History: Uncover the rich legacy of different religions and explore the historical contexts that have shaped their beliefs and practices.
Philosophy and Ethics: Engage in captivating philosophical discussions surrounding morality, ethics, and the meaning of life from a spiritual perspective.
Spiritual Healing: Discover books that offer solace, comfort, and healing during challenging times, guiding you towards resilience and inner strength.
Sacred Texts: Immerse yourself in the sacred texts of various religions and gain a deeper understanding of their teachings and significance.
A Community of Seekers
Virtual Home Church values the power of community, and the Book Nook is no exception. It serves as a gathering point for individuals seeking to expand their knowledge and interact with like-minded individuals. Engage in discussions, share recommendations, and explore the depths of spirituality with fellow seekers.
Our reviews and ratings system allows you to discover books that have resonated with others within the Virtual Home Church community. By exploring popular recommendations, you can navigate through our vast collection more efficiently and find books that have captivated the minds and hearts of our community members.
Embrace the Power of Knowledge
Knowledge is a gateway to spiritual growth. The Book Nook empowers you to expand your understanding and ignite meaningful conversations within the realm of faith and beliefs. Allow the wisdom of authors who have devoted their lives to spiritual exploration to guide you on your own path.
Visit the Book Nook today to embark on a transformative reading experience that will enrich your spiritual journey.