Welcome to the Resources Page of St. Gabriel Byzantine Catholic Church
Feb 15, 2019
Resources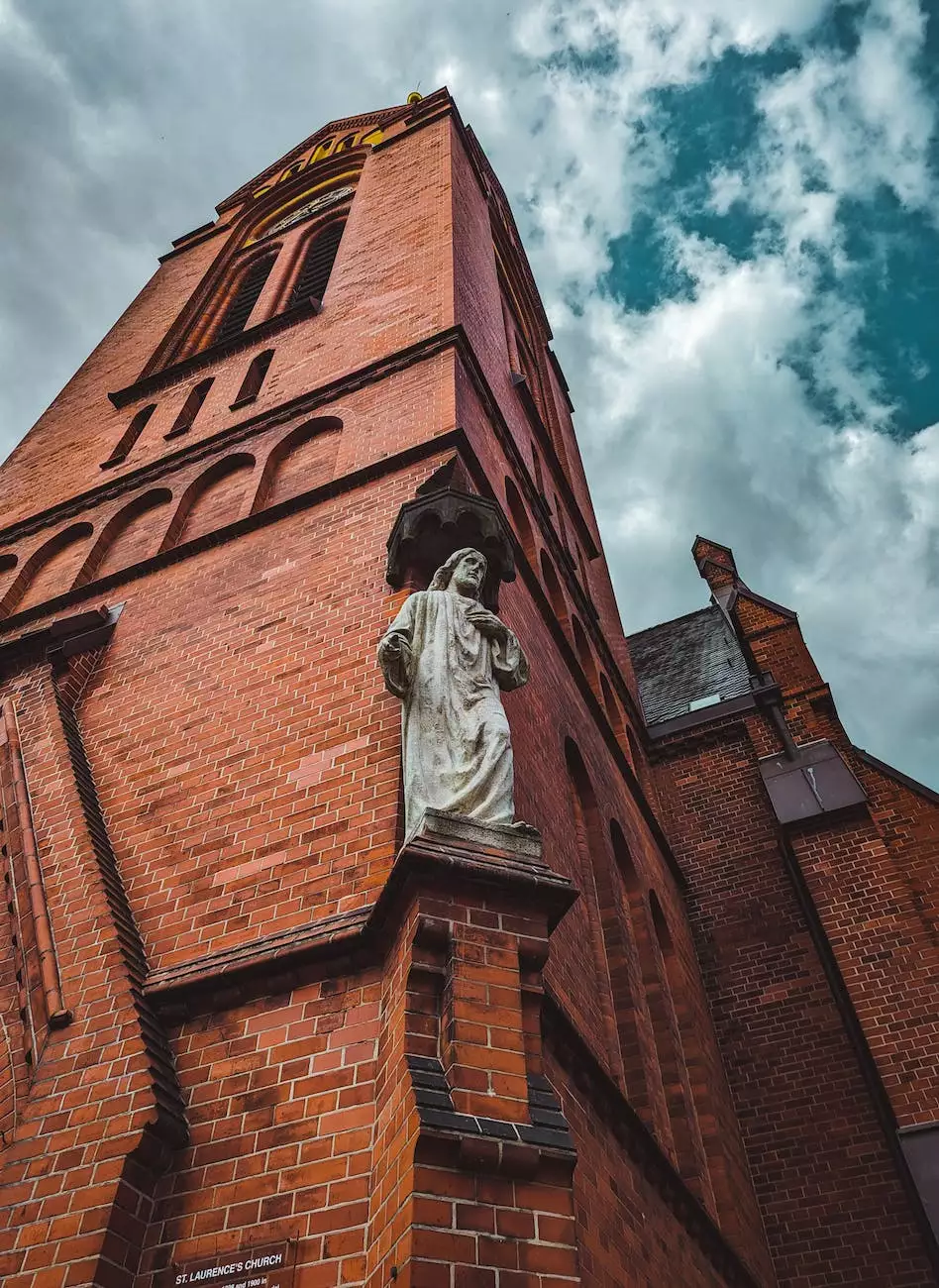 At Virtual Home Church, we strive to provide a wide range of valuable resources for our community members and anyone seeking to explore our faith and beliefs. As a Byzantine Catholic Church, we have a rich and vibrant history rooted in the traditions of Eastern Christianity. Our aim is to offer a space where individuals can gain a deeper understanding of our faith, access educational materials, and find essential tools to support their spiritual growth.
Our Community and Society
Being part of a community that shares the same faith is a meaningful experience. At St. Gabriel Byzantine Catholic Church, we foster a warm and welcoming community where everyone can feel at home. Our diverse range of community-focused resources serves to connect individuals, helping them build strong relationships and find support within our faith.
Worship Services
Worship lies at the heart of our beliefs and practices. Our comprehensive guide to Worship Services provides detailed information about the various liturgical celebrations and sacraments we offer. From the Divine Liturgy to Holy Mysteries, this resource offers a step-by-step understanding of our rituals and highlights the significance of each ceremony.
Feast Days and Celebrations
Celebrating feast days is an integral part of our faith, and it allows us to honor significant events and saints throughout the liturgical year. Learn more about the history, traditions, and customs associated with these special occasions through our Feast Days and Celebrations resource. Immerse yourself in the rich tapestry of our religious heritage, gaining a deeper appreciation for our faith's historical importance.
Spiritual Growth
Enhancing our spiritual growth is a lifelong journey. Our Spiritual Growth resources offer guidance, advice, and practical tips on how to deepen your relationship with God. From prayer guides and meditations to reflections on scripture and spiritual exercises, these resources aim to nurture and strengthen your faith each step of the way.
Community Outreach
Engaging with our broader community is vital, and we actively participate in numerous outreach programs. Our Community Outreach resource provides detailed information about our charitable initiatives, volunteer opportunities, and social events. Join us in making a positive impact in the lives of others while fostering a sense of togetherness and compassion.
Exploring our Faith and Beliefs
As a Byzantine Catholic Church, we have a profound faith rooted in ancient traditions. Understanding and exploring our faith is essential for spiritual growth and personal fulfillment. Our collection of resources will guide you through the historical and theological aspects of Byzantine Catholicism, enriching your knowledge and allowing you to delve deeper into our beliefs.
History of Byzantine Catholicism
Delve into the fascinating history of Byzantine Catholicism with our historical resource. Learn about the origins, development, and key figures who have shaped our faith over centuries. Discover the significant contributions made by our predecessors, and gain a greater appreciation for the traditions we uphold today.
Theology and Doctrinal Teachings
Explore the theological foundations and doctrinal teachings of Byzantine Catholicism in our comprehensive resource. Dive into topics such as Christology, Sacraments, and the Byzantine Divine Liturgy. Gain insights into the depths of our faith and uncover the profound wisdom and teachings that shape our community.
Sacred Art and Iconography
Iconography plays a central role in Byzantine Catholicism, serving as a visual representation of our faith and its teachings. Discover the world of sacred art through our resource on Byzantine iconography. Learn about the symbolism, techniques, and the spiritual significance behind these masterpieces, and develop a deeper understanding of the visual language within our religious tradition.
Architectural Heritage
Experience the architectural grandeur and beauty of Byzantine Catholic churches. Our resource on architectural heritage showcases the unique features found in Byzantine-style places of worship. Delve into the intricate designs, learn about the symbolism, and appreciate the spiritual atmosphere these sacred spaces provide.
Conclusion
At Virtual Home Church, we are committed to providing a comprehensive range of resources that empower our community members to deepen their understanding of our faith and engage with our vibrant Byzantine Catholic tradition. Explore our resources and discover a wealth of knowledge, engaging with our community, and nurturing your spiritual growth. Join us on this remarkable journey and experience the beauty of St. Gabriel Byzantine Catholic Church.