Brave: Embracing Courage and Faith
Nov 6, 2020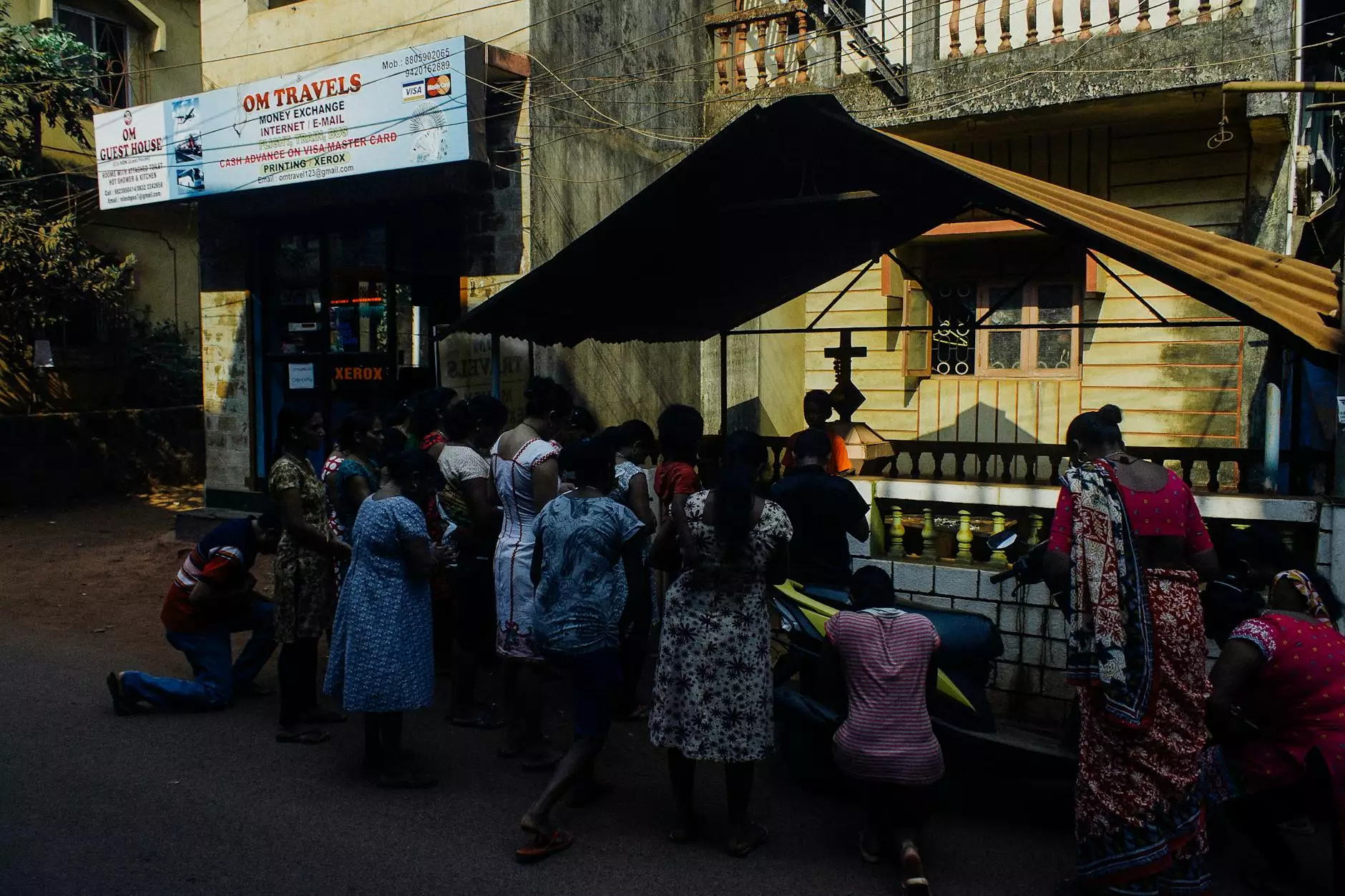 Welcome to the Virtual Home Church's Brave series - a place where we dive deep into the transformative power of bravery and faith. In this community and society-focused series, we explore the stories, teachings, and acts of courage that inspire us to live life fearlessly, rooted in our beliefs.
The Power of Bravery
Bravery is more than just a concept; it is an embodiment of the human spirit. Throughout history, countless individuals have demonstrated incredible acts of bravery, overcoming obstacles and inspiring generations. At Virtual Home Church, we believe that bravery is an essential virtue that can propel our lives forward and strengthen our faith.
Embracing Courage in Everyday Life
In our Brave series, we explore how to cultivate bravery in our everyday lives. Whether it's standing up for what you believe in, facing personal fears, or pushing beyond comfort zones, embracing courage enriches our spiritual journeys. Our dedicated community at Virtual Home Church supports one another as we navigate life's challenges, with faith serving as our guiding light.
Exploring Stories of Bravery
Join us as we delve into the narratives of brave individuals throughout history, across different cultures and faiths. From biblical heroes who confronted giants to modern-day figures who fought for justice, we explore how their acts of bravery can empower us and deepen our relationship with God.
The Courage of David: Confronting Giants
Discover the story of David, a young shepherd who fearlessly stood against the giant warrior Goliath. David's unwavering faith in God served as his foundation, allowing him to triumph against all odds. We draw lessons from his example, exploring how we too can confront the giants in our lives and overcome seemingly insurmountable challenges.
Leading with Faith: Inspiring Acts of Bravery
Throughout history, brave leaders have emerged, guided by their faith and instigating positive change. From Mother Teresa's selfless service to Martin Luther King Jr.'s fight for civil rights, their stories encourage us to make a difference in our communities. Join our discussions and uncover how we can lead with faith-filled bravery.
Teachings on Bravery and Faith
Our Brave series also explores the teachings on bravery and faith found in scripture and spiritual wisdom. Through thought-provoking sermons, engaging group discussions, and insightful articles, we dive deep into the guiding principles that empower us to be fearless and courageous in our pursuit of a purpose-driven life.
Risking Everything for God's Kingdom
Jesus Christ himself exemplified bravery by willingly sacrificing his life for the sake of humanity. His teachings encourage us to take risks, step out of our comfort zones, and fully embrace the calling God has placed in our lives. Journey with us as we unravel the lessons Jesus taught about bravery and how we can apply them to our own spiritual journeys.
Overcoming Fear: Encountering God's Love
Fear often hinders us from realizing our full potential and living out our faith authentically. Through the Brave series, we confront our fears head-on, exploring how God's love can empower us to overcome them and step into a life of purpose and fulfillment. Together, we support one another in this journey of embracing a fearless, brave life.
Join the Virtual Home Church Community
At Virtual Home Church, we believe in the power of community and the strength we gain from walking this journey together. Join our thriving community of individuals who are committed to exploring bravery within the context of faith. Together, we inspire and uplift one another, discovering the courage to live our lives boldly and authentically.
Attend our Brave Series Events
Immerse yourself fully in the Brave series by attending our series of events, including inspiring talks by guest speakers, interactive workshops, and community gatherings. These events provide opportunities to engage with like-minded individuals and dive deeper into the themes of bravery and faith.
Connect with Others
In our Virtual Home Church community, we recognize the importance of connection and support. Join our online groups and forums to share your experiences, seek guidance, and provide encouragement to others. Together, we create a space where bravery and faith intersect, fostering personal growth and a stronger sense of purpose.
Volunteer and Make an Impact
As part of our commitment to serving others, we organize various volunteer opportunities that enable us to make a positive impact in our communities. Embrace your brave spirit by engaging in acts of kindness, reflecting God's love to those in need. Discover how giving back can bring immense fulfillment to your own spiritual journey.
Brave: A Call to Action
Virtual Home Church's Brave series invites you to embark on a journey of self-discovery, growth, and transformation. It's time to embrace bravery, rooted in faith, and unlock your true potential. Join our community of believers as we delve into the empowering stories, teachings, and acts of courage that will inspire you to live your bravest life.
Begin Your Brave Journey Today
Visit our Brave series webpage at http://virtualhomechurch.org/media/series/kd5d6dy/brave to access a wealth of resources, powerful messages, and community support. It's time to step into the fullness of who you are meant to be - brave, fearless, and impactful. We can't wait to meet you on this incredible adventure.