Наша танцевальная группа - All Saints
Jun 14, 2023
Events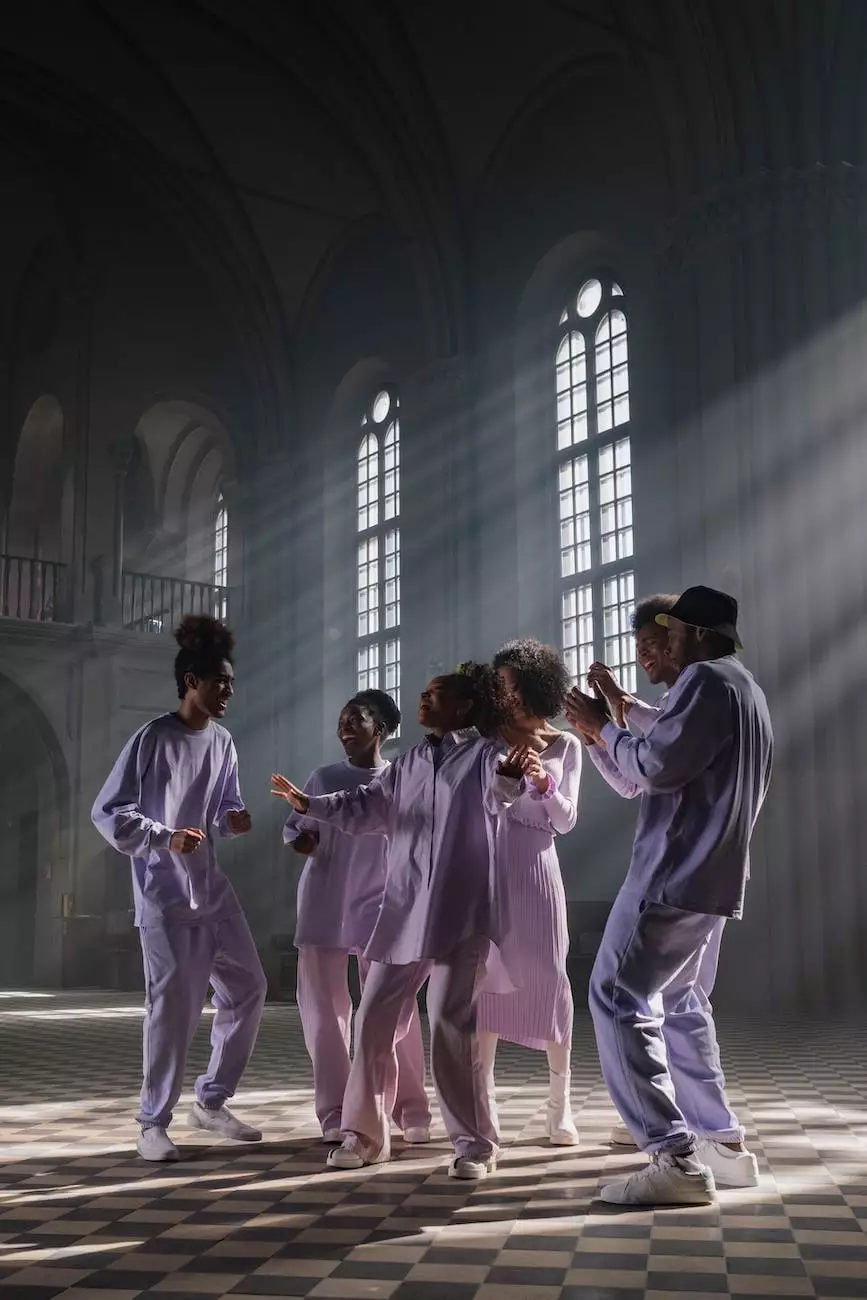 About All Saints
Welcome to the official page of our dance group, All Saints, affiliated with Virtual Home Church. We are a vibrant and passionate community dedicated to spreading joy, faith, and love through the art of dance. With a focus on unity, creativity, and spiritual expression, All Saints brings people from all walks of life together through their shared love for dance.
Dance Styles
All Saints offers a diverse range of dance styles that cater to individuals of all ages and skill levels. Whether you are a beginner or an experienced dancer, we have something for everyone.
Ballet
Immerse yourself in the grace and elegance of classical ballet. Our ballet classes are designed to improve flexibility, strength, and technique while nurturing a deep appreciation for this timeless art form.
Contemporary
Explore the dynamic and emotive world of contemporary dance. Our contemporary classes combine various techniques to create expressive and thought-provoking performances that push boundaries and challenge traditional norms.
Hip Hop
Get your groove on with our high-energy hip hop classes. Learn the latest moves, develop your freestyle skills, and feel the rhythm as you dance to the beats of popular music. Hip hop is an inclusive style that welcomes everyone to express themselves the way they feel most comfortable.
Jazz
Experience the excitement and spontaneity of jazz dance. Our jazz classes incorporate elements of ballet, modern dance, and rhythmic styles to create a dynamic and energetic atmosphere. Let loose and discover the joy of movement in our jazz sessions.
Classes and Workshops
All Saints offers a variety of classes and workshops to cater to different interests and skill levels. Whether you are looking to improve technique, learn a new style, or simply have fun, our experienced instructors are here to guide you on your dance journey.
Our classes are designed to create a supportive and collaborative environment where individuals can grow both as dancers and as individuals. We believe that dance has the power to transform lives, foster community, and connect people on a deep level.
Join one of our upcoming workshops to expand your dance knowledge and explore exciting new styles. Our workshops are led by renowned guest instructors and cover a wide range of topics, from improvisation to choreography and beyond.
Upcoming Events
Stay tuned for our upcoming events and performances. From annual recitals to community outreach programs, All Saints is dedicated to enriching the lives of individuals through the power of dance. We aim to inspire, uplift, and spread hope to all those who experience our performances.
Be sure to follow us on social media and subscribe to our newsletter to receive updates about our latest events and news. Stay connected with our passionate dance community and be part of something truly special.
Contact Us
If you have any questions, inquiries, or would like to join All Saints, please don't hesitate to reach out to us. We are excited to connect with fellow dancers, enthusiasts, and individuals who are ready to embark on an incredible dance journey.
Connect with us through the contact information provided on our Virtual Home Church website. We look forward to welcoming you to our dance family and sharing the joy of movement, faith, and community.