All Saints - Русская Православная Церковь Всех Святых
Feb 27, 2020
About Us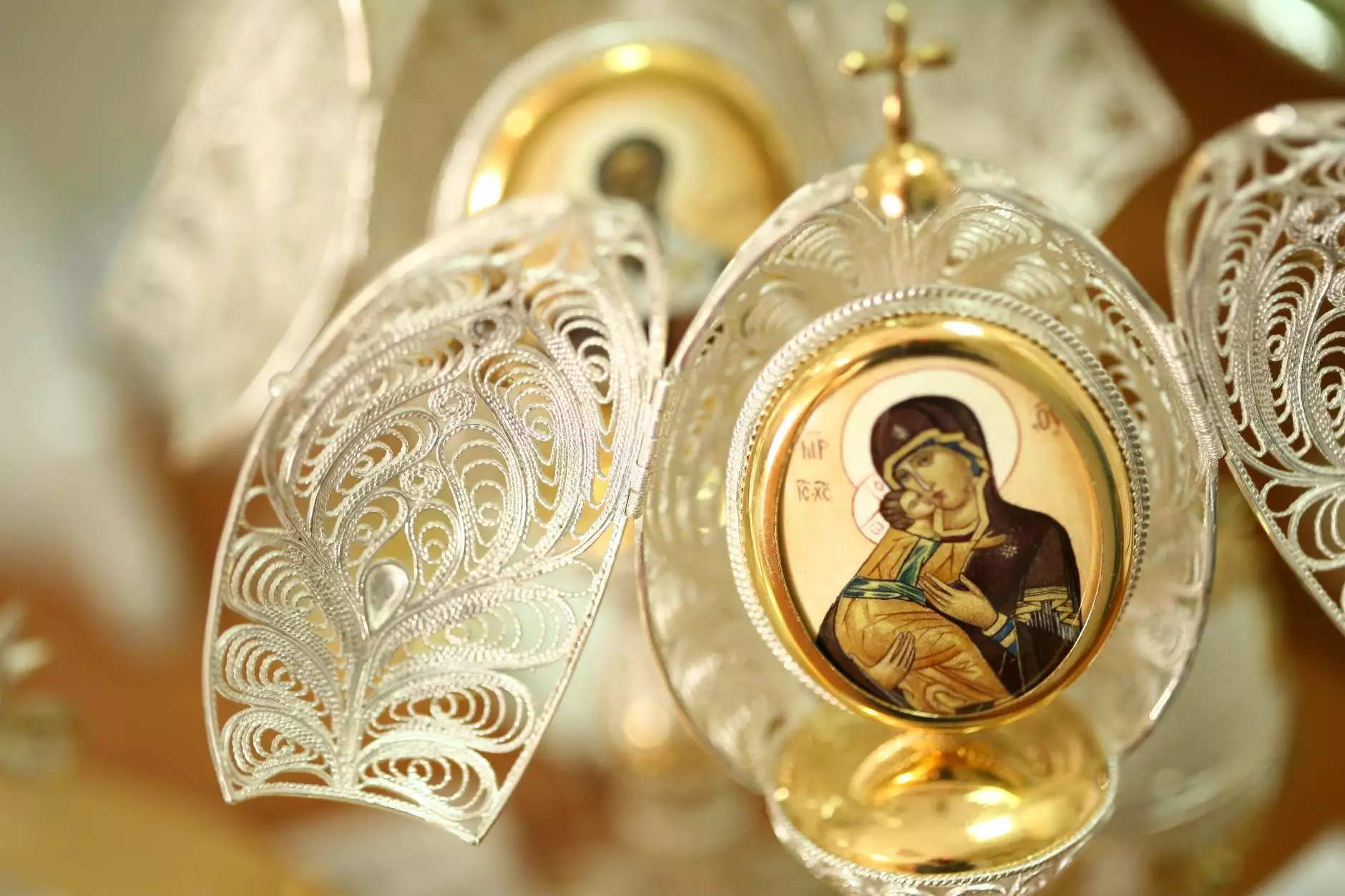 About All Saints' Russian Orthodox Church
Welcome to the All Saints - Русская Православная Церковь Всех Святых page of Virtual Home Church, a leading online platform dedicated to fostering a stronger connection with faith and beliefs. Our community is centered around the rich traditions and spiritual teachings of the Russian Orthodox Church.
Embracing the Russian Orthodox Tradition
At All Saints, we embrace the beauty and depth of the Russian Orthodox tradition. We believe in the transformative power of faith and strive to create an environment where individuals can deepen their spiritual connection and find solace in the divine teachings.
Join Our Vibrant Congregation
Our doors are open to all who seek spiritual enlightenment and wish to be a part of a vibrant faith community. Whether you are a lifelong Orthodox Christian or are curious about the Russian Orthodox Church, we welcome you with open arms.
Discover the Rich History and Traditions
As you explore All Saints' Russian Orthodox Church, you will discover a wealth of history and timeless traditions. From the early days of Christianity in Russia to the profound impact of figures such as Saint Vladimir the Great, our church holds a remarkable legacy that continues to shape spiritual journeys today.
Our Services and Worship
All Saints' Russian Orthodox Church offers a variety of services and worship opportunities. Our dedicated clergy and faithful community come together to celebrate divine liturgies, vespers, and other sacraments throughout the year. Experience the profound beauty of Orthodox worship and immerse yourself in the rich liturgical traditions.
Participate in Soul-Nourishing Rituals
Our church provides opportunities for participation in soul-nourishing rituals that bring individuals closer to God. From the sacrament of Holy Communion to the sacrament of Holy Unction, these rituals offer spiritual healing and a connection to something greater than ourselves.
Beautiful Icons and Sacred Art
Enter the serene atmosphere of our church adorned with beautiful icons and sacred art. These visual representations of saints and biblical events serve as a constant reminder of the timeless presence of God and the intercessions of the heavenly host.
Education and Spiritual Growth
All Saints' Russian Orthodox Church is committed to nurturing spiritual growth and intellectual development. We offer various educational programs, classes, and seminars that explore the depths of Orthodox theology, spirituality, and Christian living.
Explore Orthodox Teachings
Delve into the profound teachings of the Orthodox Church and gain insights into the rich theological heritage. Our educational resources provide a comprehensive understanding of the complexities of faith, helping individuals deepen their relationship with God and live a life rooted in Christian principles.
Cultivate a Strong Family Foundation
Family plays a central role in our community, and we strive to provide resources and support for families seeking to strengthen their spiritual foundation. Join us for family-centered events, discussions on raising children with faith, and guidance on building strong and lasting relationships.
Community Outreach and Volunteer Opportunities
All Saints' Russian Orthodox Church actively engages in community outreach and humanitarian efforts. We believe in the importance of extending our faith and helping those in need.
Get Involved and Make a Difference
Join our dedicated team of volunteers and make a difference in the lives of others. From serving at local shelters to organizing charitable events, we provide opportunities for community members to actively participate in acts of love and compassion.
Supporting Local Causes
Through our compassionate outreach initiatives, All Saints' Russian Orthodox Church supports local causes that address the needs of the community. We believe in being a catalyst for positive change and strive to create a better world through our actions.
Connect with All Saints' Russian Orthodox Church
We invite you to join our congregation and experience the transformative power of faith within the Russian Orthodox tradition. Connect with All Saints' Russian Orthodox Church and embark on a spiritual journey that will touch your soul and deepen your understanding of God's love.