Welcome to At The Movies - Virtual Home Church
Aug 13, 2018
Events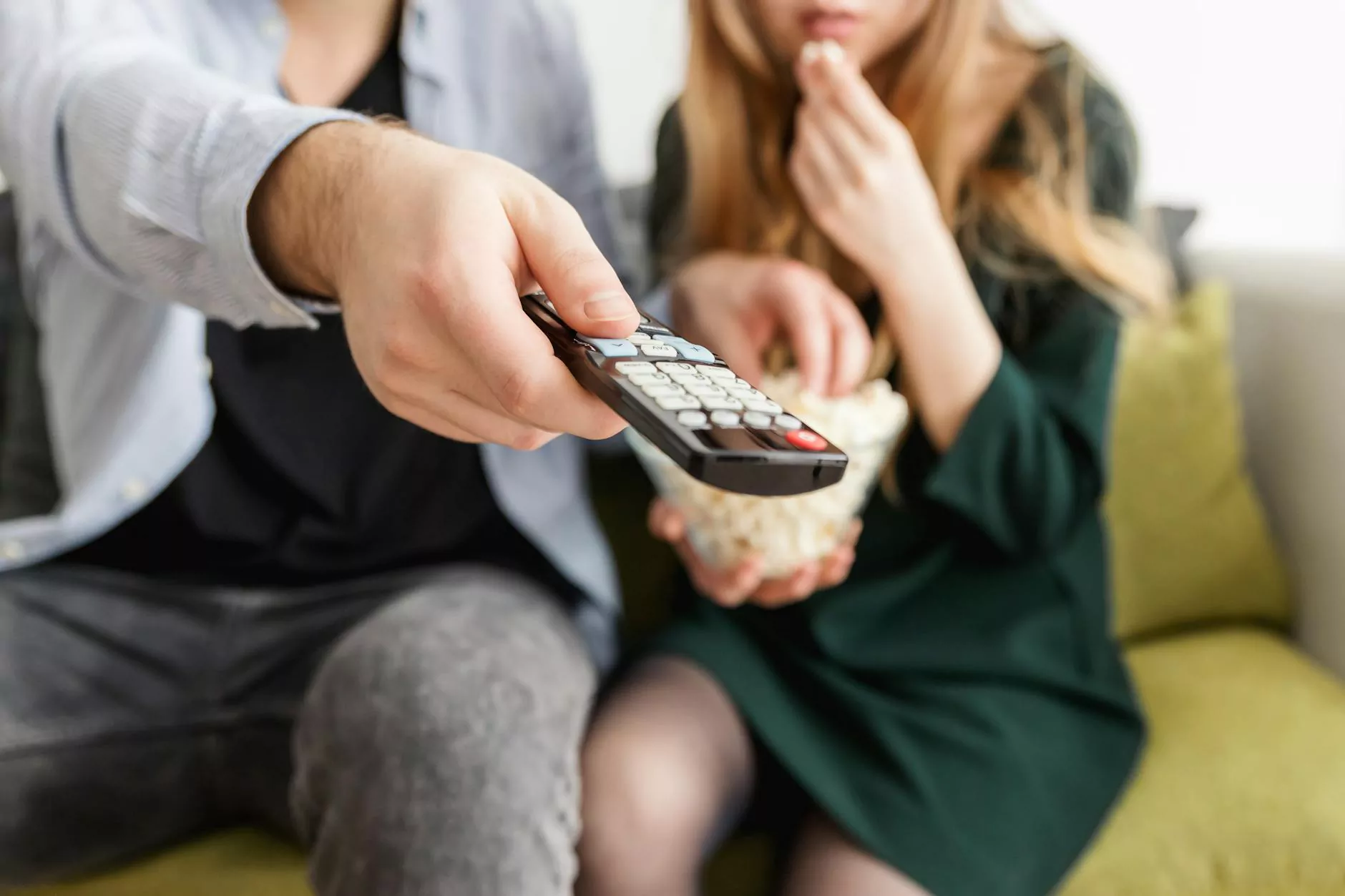 Connecting Faith and Film
At Virtual Home Church, we believe that cinema has a unique way of touching our hearts and minds, transporting us to different worlds, and inspiring introspection. Our At The Movies page is dedicated to exploring the intersection between faith and film, offering a platform for believers, film enthusiasts, and those seeking spiritual insights to engage in meaningful discussions and reflections.
Discover Faith Through the Magic of Cinema
Join us on a transformative journey where cinema becomes a medium for spiritual growth. At The Movies, we curate a wide range of reviews, discussions, analysis, and reflections on faith-based films, leveraging the power of storytelling to illuminate biblical themes and teachings.
Expanding Your Spiritual Horizon
Our team of dedicated writers and film enthusiasts carefully selects films from various genres, ensuring a diverse selection that caters to different tastes and preferences. Whether you are a fan of drama, romance, or documentaries, there's something for everyone on our At The Movies page.
Examining Faithful Narratives
Through comprehensive reviews and analysis, we delve deep into the narratives, characters, symbolism, and underlying messages of faith in each film. Our aim is not only to entertain but also to inspire contemplation, providing readers with a fresh lens through which to view their own faith and spiritual journey.
Join Our Community
At The Movies is more than just a website – it's a vibrant and welcoming community of like-minded individuals who share a passion for film and spirituality. Joining our community gives you access to thought-provoking articles, engaging discussions, and a platform to express your own perspectives and insights.
Participate in Meaningful Discussions
Engage with fellow movie enthusiasts and believers through our interactive comment section. Share your thoughts, interpretations, and personal experiences related to the films we explore. Our community thrives on open-mindedness, respect, and the collective search for truth and meaning.
Get Recommendations and Expand Your Watchlist
Discover new faith-based films that resonate with your beliefs and values. Our community members often recommend hidden gems and lesser-known films that have touched their hearts and deepened their spiritual connection. Expand your watchlist and embark on a cinematic exploration of faith.
Indulge in a Cinematic Spiritual Journey
At The Movies, we celebrate the power of storytelling and its ability to help us reflect on our own faith and beliefs. Experience the transformative magic of cinema within a spiritual context and let the narratives on screen ignite a deeper understanding of your spiritual journey.
Find Inspiration and Encouragement
Uncover profound spiritual insights and be inspired by the characters' trials, triumphs, and transformations on screen. As we discuss and analyze the films, you'll discover that these sacred stories can serve as beacons of hope, encouraging you to navigate life's challenges with faith and resilience.
Navigate the Complexities of Faith
Exploring faith through film allows us to delve into complex questions and dilemmas often faced by believers. From theological debates to moral quandaries, we offer unique perspectives that challenge and nurture your spiritual growth, helping you develop a more nuanced understanding of your own faith.
Unlock the Power of Cinema and Faith Today
Virtual Home Church invites you to embark on a cinematic spiritual journey unlike any other. Join our passionate community of film enthusiasts and believers as we explore faith-based movies, engage in meaningful discussions, and discover how the power of cinema can enrich and transform our lives.
Start Your Exploration Now!
Visit our At The Movies page and immerse yourself in a world of captivating film reviews, thought-provoking discussions, and an ever-growing archive of articles that bridge the gap between film and faith. Expand your spiritual horizons and let the magic of cinema illuminate your path.