Palm Sunday 2022 - Allowing Spirit
May 8, 2023
Blog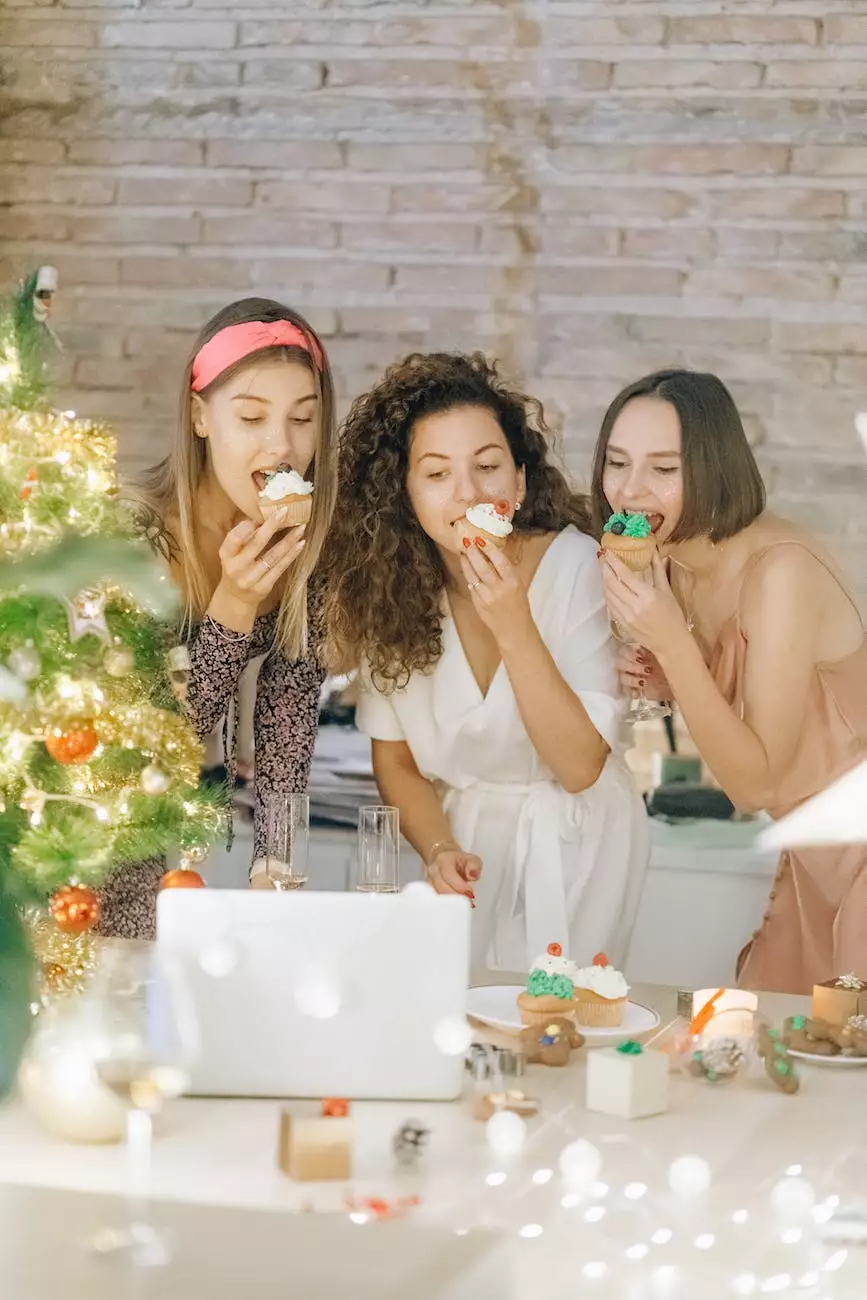 Introduction
Welcome to Virtual Home Church, a community dedicated to fostering faith and beliefs in the comfort of your own home. Today, we gather to celebrate Palm Sunday 2022, a solemn occasion that marks the beginning of Holy Week. Join us as we explore the significance of this day and delve into the power of allowing the spirit to guide our lives.
The Significance of Palm Sunday
Palm Sunday holds great importance in the Christian faith. It commemorates Jesus Christ's triumphal entry into Jerusalem, riding on a donkey while crowds showered him with palm branches. This event symbolizes Jesus' kingship and the beginning of his final journey towards the crucifixion and resurrection.
Why Palm Branches?
The use of palm branches during Jesus' entry into Jerusalem holds deep symbolism. In biblical times, palm branches were associated with victory, triumph, and joy. By laying palm branches at the feet of Jesus, the people were acknowledging him as the promised Messiah and expressing their adoration and hope for salvation.
Reflection on the Spirit's Guidance
Palm Sunday reminds us of the power of allowing the spirit to guide our lives. Just as Jesus surrendered to God's plan, we, too, can find strength in surrendering our own agendas and desires to a higher power. By relinquishing control and opening ourselves to divine guidance, we pave the way for transformation, growth, and a deeper spiritual connection.
Celebrating Palm Sunday 2022
At Virtual Home Church, we invite you to join our online celebration of Palm Sunday 2022. Here, you can engage in various activities and rituals that deepen your understanding of this significant day.
Virtual Worship Services
Participate in our virtual worship services led by experienced spiritual leaders. Through meaningful prayers, hymns, and sermons, you can reflect on the teachings of Jesus and the inspiration behind his triumphal entry.
Interactive Scripture Study
Engage in our interactive scripture study sessions where we dive into the stories and lessons from the Bible related to Palm Sunday. Explore the historical context, symbolism, and spiritual significance of Jesus' entry into Jerusalem and how it relates to our lives today.
Family-Focused Activities
Make Palm Sunday 2022 a memorable experience for the whole family with our specially curated activities. Craft palm branches, reenact Jesus' entry, or engage in guided discussions that encourage learning, unity, and a deeper connection with your loved ones.
Embracing the Spirit's Guidance
As we commemorate Palm Sunday, it is crucial to reflect on how we can allow the spirit to guide our lives beyond this day. Here are a few ways we can embrace the spirit's guidance:
Prayer and Meditation
Set aside time for prayer and meditation, allowing yourself to connect with the divine. Seek guidance, express gratitude, and open your heart to hear the whispers of the spirit.
Acts of Compassion
Practice acts of compassion and kindness towards others. By nurturing an attitude of love and service, we align ourselves with the spirit's calling to spread goodness in the world.
Self-Reflection
Engage in self-reflection to understand your own motivations, strengths, and weaknesses. Identify areas in your life where the spirit is urging you to grow and transform.
Join Virtual Home Church
Virtual Home Church welcomes individuals from all walks of life to join our supportive community. Embark on a spiritual journey where you can explore faith, foster connections, and embrace the spirit's guidance.
Community Support
Find solace and support through connections with fellow believers. Share your experiences, seek guidance, and offer encouragement as we navigate the challenges and joys of our spiritual paths together.
Online Resources
Access our vast collection of online resources, including articles, videos, and podcasts, designed to deepen your understanding of faith and empower your spiritual growth. Explore the wisdom of theologians, spiritual leaders, and fellow seekers as you continue your journey.
Conclusion
Palm Sunday 2022 is an invitation to allow the spirit to guide our lives. As we come together as a community at Virtual Home Church, let us embrace the lessons of Jesus' triumphal entry and the power of surrendering to a higher power. Join us in celebration, reflection, and growth as we navigate the path towards Easter and beyond.